The Best Dessert Recipes
By: Afonso NL, Gael C, Stefano D
These recipes are some of the best and most liked recipes from easy to difficult. These recipes are very delicious and fun to make.
We hope you enjoy.
Our recipes are in the order.
Chocolate Chip Cookies
Crepes
Portuguese Sponge Cake
Brownie Trifle

Chocolate Chip Cookies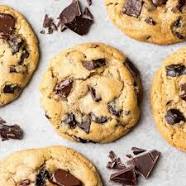 The first recipe is chocolate chip cookies. It is one of our favorite and most enjoyable snacks. After you make it we recommend letting it cool down and then put it in a container. Most people enjoy it with a cup of milk to wash it down after you warm up the cookies for about ten seconds. If you do that the chocolate will be nice and gooey. Our favorite things about the cookies are the softness in the center and the crispness in the crust. We hope you enjoy it.
Ingredients
1 cup white sugar
1 cup packed brown sugar
2 eggs
2 teaspoons vanilla extract
1 teaspoon baking soda
2 teaspoons hot water
1/2 teaspoon salt
3 cups all-purpose flour
2 cups semisweet chocolate chips
1 cup chopped walnuts

Directions
Preheat oven to 350 degrees F (175 degrees C).
Cream together the butter, white sugar, and brown sugar until smooth. Beat in the eggs one at a time, then stir in the vanilla. Dissolve baking soda in hot water. Add to batter along with salt. Stir in flour, chocolate chips, and nuts. Drop by large spoonfuls onto ungreased pans.
Bake for about 10 minutes in the preheated oven, or until edges are nicely browned.

Crepes
The next recipe is also easy to make and very delicious. It is a crepe. Crepes are traditionally from France but are known worldwide. The can have multiple fillings from chocolate to strawberries and bananas. It is a very enjoyable dessert to make and is great after any meal. The crust has the perfect crispiness and the soft center just makes the perfect blend that you shall enjoy.
Ingredients
2 large eggs
3/4 cup milk
1/2 cup water
1 cup flour
3 tablespoons melted butter
Butter, for coating the pan

Directions
Put all ingredients except for the butter coating into a blender
Blend it for 10 seconds.
Fry 1 ounce of the batter in a non-stick pan
Cook for 30 seconds and flip then for another 10 seconds and put it onto a plate
Let it cool
Put any filling you want and heat it in the microwave

Portuguese Sponge Cake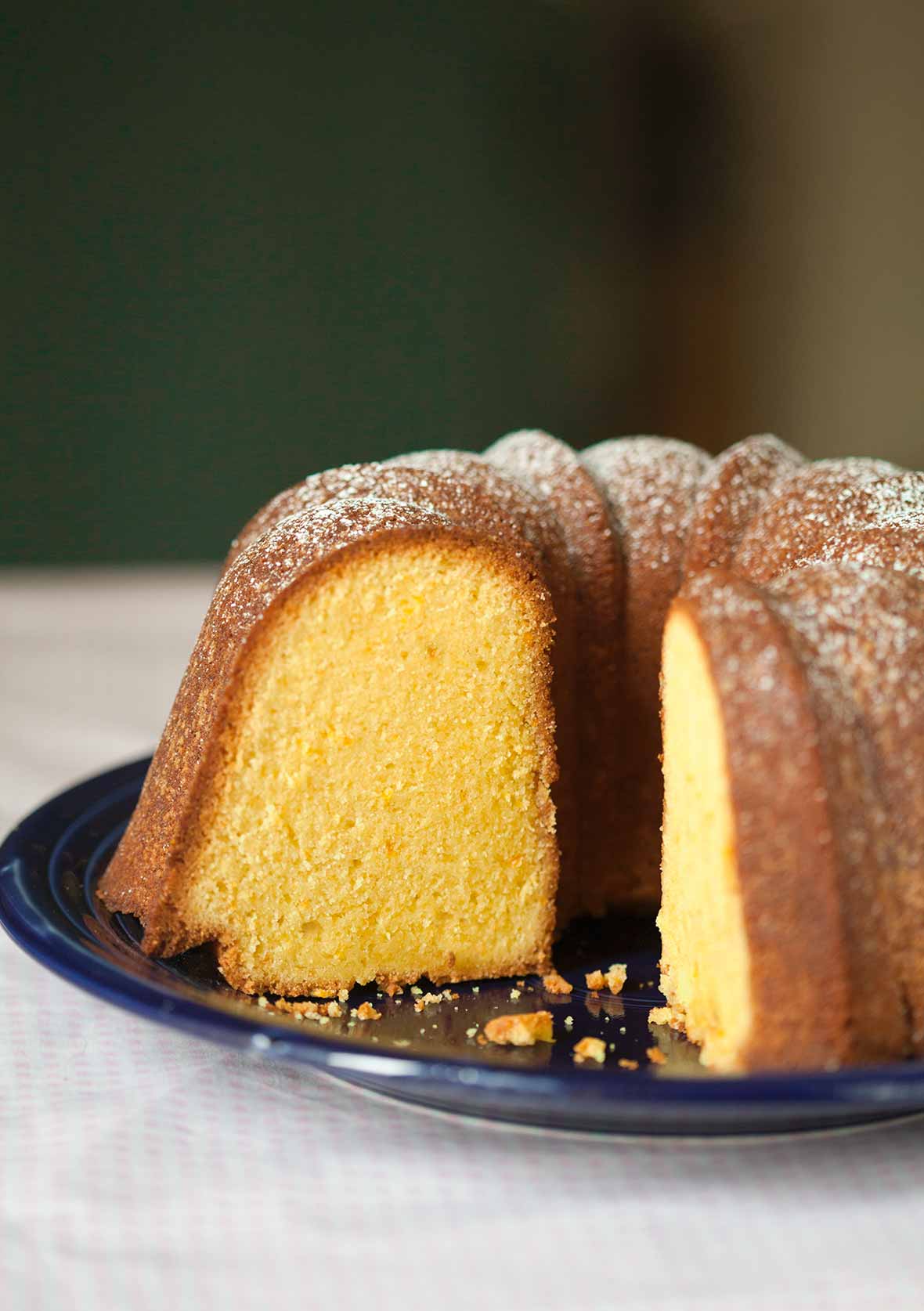 The third recipe we recommend is a Portuguese Sponge Cake that is really delicious. It is nice and spongy but not too spongy. Its sponginess makes it very delicious and the topping sugar makes it sweet. It is very delicious and we hope you enjoy.
Ingredients
9 large eggs (room temperature)
1 pinch salt
1 1⁄2 cups granulated sugar
1 2⁄3 cups all-purpose flour
1⁄4 teaspoon baking powder
Lemon zest (optional) or orange zest (optional)
1 tablespoon granulated sugar
(optional for top of cake) Icing Sugar

Directions
Separate egg whites and egg yolks
Mix egg whites until creamy and smooth
Mix egg yolks with sugar until you can't feel the sugar granules
Mix the flour with the baking powder
Mix everything together and put it into a pan
Preheat the oven to 425 Fahrenheit
Put the cake into the oven and let it in the oven for about 25 min
Sprinkle icing sugar on top

Brownie Trifle
Another recipe we recommend that is very delicious is a Brownie Trifle it is a layered cake that is very delicious. It also has layers of Brownies, Whipped Cream, and Chocolate Pudding. It is also pretty big, it looks like a giant version of a mousse dessert. Plus if you don't like the type of bowl we use you still can use your own or make it on a plate but it would be much harder to make unlike in the bowl.
Ingredients
Brownies
2 packages of Nestle and toll house Brownies & More Chocolate Baking Mix with Semi-Sweet Chocolate Morsels
2 large eggs
1 cup vegetable oil
6 tablespoons water

Chocolate Pudding
2 (3.9-ounce) package instant chocolate fudge pudding mix
4 cups cold milk

Whipped Cream
4 cups heavy cream, very cold
1/3 cup sugar
1 tablespoon vanilla extract
Chocolate shavings to garnish

Directions
Brownies:
Preheat oven to 325F degrees. Spray two 8-inch-square baking pan with cooking spray.
Stir brownie mix, egg, oil and water in a large bowl until blended. Stir in 2/3 cup of the morsels.
Spread batter evenly into prepared pan.
Bake for 10 minutes, remove from the oven and carefully sprinkle remaining 1/3 cup morsels on top of batter.
Bake an additional 20 to 25 minutes or until a wooden pick inserted near the center comes out clean.
Cool completely on wire rack before cutting.

Chocolate Pudding:
Pour 4 cups of cold milk into a large bowl.
Add mix and beat with a whisk or electric mixer for 2 to 5 minutes or until set.
Refrigerate until ready to assemble trifle.

Whipped Cream:
Place the sugar, heavy cream and vanilla extract into a mixing bowl and whisk (or mix with the aid of a stand or electric mixer) just until the cream reaches stiff peaks.
Then reserve it.

Now To Combine It
Cut the brownie into small squares.
In a large dessert bowl, add a layer of brownies, whipped cream, and chocolate pudding.
Repeat with another layer of brownies, whipped cream, and chocolate pudding.

Finish off with whipped cream and sprinkle some chocolate shavings.
Serve immediately or store in the fridge until ready to serve.